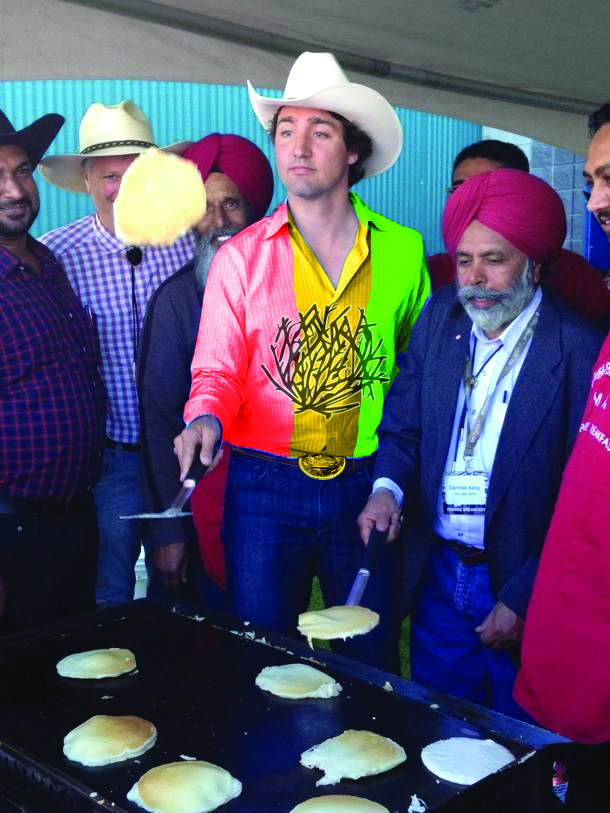 ---
Prime Minister Trudeau lit the country ablaze last night, as tumbleweed legislation finally passed through the House of Commons at midnight.
Local individual rights and medical usage of tumbleweed "enthusiasts" have come out in full support of the historic bill.
"This is a step towards freedom as our founding fathers intended. I'm glad our country has finally realized that the war on shrub-like plants has been a complete failure. Plus, now I don't have to waste so much money vacationing in Colorado."
Local mother, Bonny Bawnghitz, however, has raised concerns over the potential negative influence of the substance on children now that is available legally.
"Now anybody can just walk into a regular botany shop and buy the stuff. I mean, I already thought florists were a dangerous bunch. It's only a matter of time before they inject their seed into all of our youth."
The wide-reaching impact of this legislation appears to be influencing unexpected areas already. Khan Uhbis, an owner of the breakfast eatery "Wake and Bake", explained, "I've been getting nothing but confused and angry teenagers walking in and out of my wholesome restaurant for the past 4 years. I can only imagine this law is going to make it worse."
Although public opinion is mixed at the moment, the consensus amongst those in the political sphere seems to be that this will be likely define how the prime minister is remembered by both academics and plant enthusiasts alike. Concerning Trudeau's legacy, CBC historian Mary B. Jane said, "Justin may never fully live up to the legacy of his father. That being said, this historic legislation puts him in discussion for the dankest prime minister in Canadian history. I'd say right up there with that one French guy".
With respect to what it means for the country symbolically, Jane claims that tumbleweed will likely become another staple in the Canadian identity.
"For a long time, Tumbleweed has been appropriated by Hollywood and exploited in countless Westerns that no one can take seriously anymore. Now that it's back in the Canadian conscious, we finally have an appropriate symbol for the hopeless abandoned, desolate wasteland that spans 90% of this country."