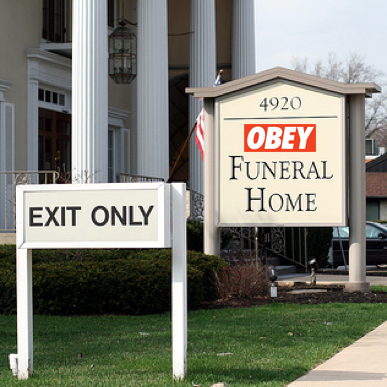 ---
Matt Elmer (also known as @DankMATTY420) was last seen alive at an OBEY® specialty apparel store, reportedly taking pictures of himself and various gold-sticker endorned, flat-brimmed baseball caps. Mere moments later, he was found having a seizure by a sales associate. He was later pronounced dead at hospital.
"It was just terrible," a witness said, "the foam from his mouth kept dripping on his Air Jordans. I tried to save them, but then I noticed they were cheap knock-off."
Coroner reports later stated that Matthew's seizure was triggered by an intense environmental combination of Instagram filters, personalized Twitter hashtag chains, and a sudden spike of Tumblr followers, which resulted in the fatal epileptic attack.
In the press release the following day at Mount Sinai Hospital, Dr. Clyde Kapllani, the Physician-in-Chief, warned of the dangers of swag overdosage.
"The swag epidemic has become a serious issue in Canada over the years, affecting nearly 1 out of 4 suburban male youths. Proper action within the first twenty minutes of an attack are crucial to the overall chances of survival."
On the subject of Matthew's online presence, Dr. Capllani informed us that "due to Mr. Elmer's unfortunate passing, his online legacy has vastly improved on all areas, such as retweets-per-second, hashtag memorial dedications, likes per-photo, and postmortem online reconciliations with his 'haters'. His message of a swag-filled lifestyle will live on in all our hearts."
Memorial services will be held on Sunday, March 8th.