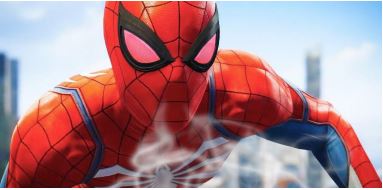 ---
In Loving Memory of Stan Lee (1922-2018)
QUEENS, NEW YORK — Teenaged übernerd Peter Parker has become hooked on Mary Jane.
"It's a serious problem," sighed retired New Yorker May Parker. "He sneaks out every night. He thinks I don't know… But I know what he's doing. He spends all of his allowance on that Mary Jane."
Despite his reputation as a top student at Midtown High School, young Parker is reportedly addicted to Mary Jane, devoting countless hours to his love of it. It seems that his addiction has not interfered with his academics, however, with Parker remaining top in his class.
Parker's standing at Midtown may soon change his reputation as a "friendly neighbourhood kid."
"I'm worried about that kid. He skips class all the time – just disappears. I hear he even leaves in the middle of the night for hours," recalled guidance councillor Jim Andrews.
His Aunt May, Peter's last living relative, reported that Peter's newfound love of Mary Jane is impacting his home life.
"He runs out in the evening, saying he's picking up eggs – we have three dozen in the fridge. I don't know where he's going, he just runs out the door with a backpack full of god-knows-what and doesn't come back until after curfew. Everytime I call him it sounds like he's in the middle of a storm or something," said May.
"And he never comes back with eggs."