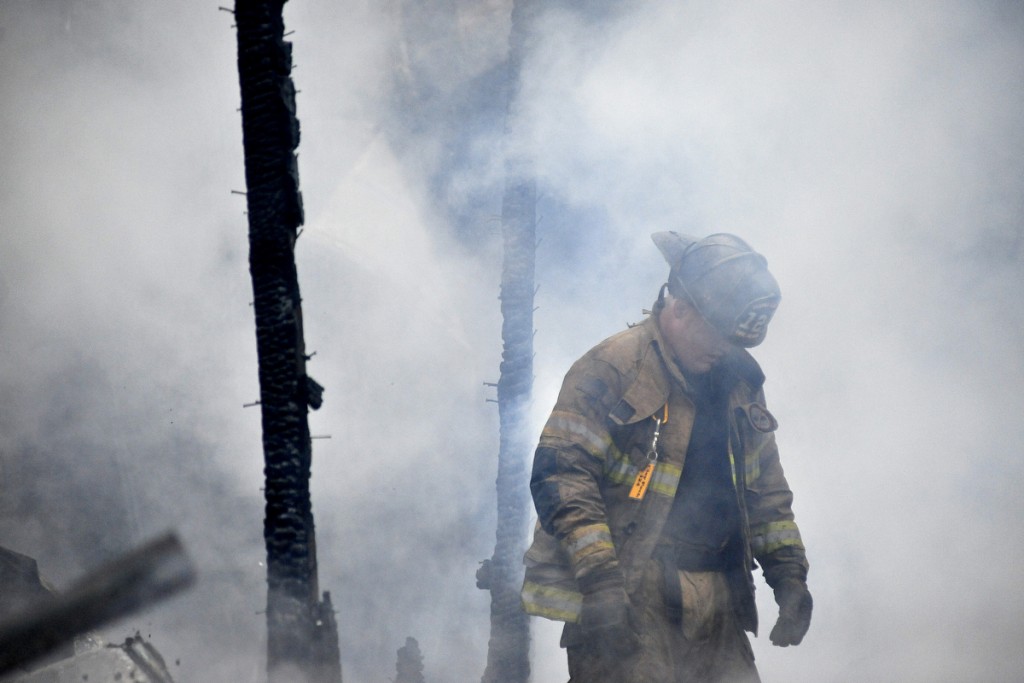 ---
The Sandford Fleming building was evacuated last Saturday after an impromptu fumigation filled the bottom three floors with thick smoke. Firefighters rushed to the scene and prevented any injuries from taking place, but administrators may yet press charges against the culprits of what is being alternately called an "abuse of student space" and a "baffling achievement" by authorities.
At least four first-year culprits have been identified and are currently in recovery, though investigators are still trying to figure out what exactly took place.
"It's astonishing," said expert Judith Murphy. "Normally it's impossible to hot-box a room with good ventilation, but first-responders report that the marijuana smoke was literally billowing out the front door."
With hundreds of flyers stripped off the wall either for materials or by the musty jet-stream, the first-years may qualify for a Guinness award and further scientific study from experts at Ryerson.
The remainder of the materials have been confiscated by administrators and will be disposed of safely during a camping trip over the next long weekend.
Authorities have issued several reminders to staff and students that this behaviour cannot be tolerated due to the undue stress and health detriments incurred by similar incidents.
"We were knee-deep in nugs," said a visibly shaken Omar Khoury, who belonged to the first fire squadron on the scene. "When I close my eyes I can still smell the dank fog… There were moments where we weren't sure we were going to get out of there."
EngSoc is cooperating with University officials to prevent this kind of incident in the future, and has assured them that it encourages nothing but the staunchest sobriety among its membership. Many students, however, are skeptical that sufficient steps will be taken. In an interview, one anonymous second year noted that "it's not like this kind of thing doesn't happen every few days. At least they didn't skunk up the common room again."