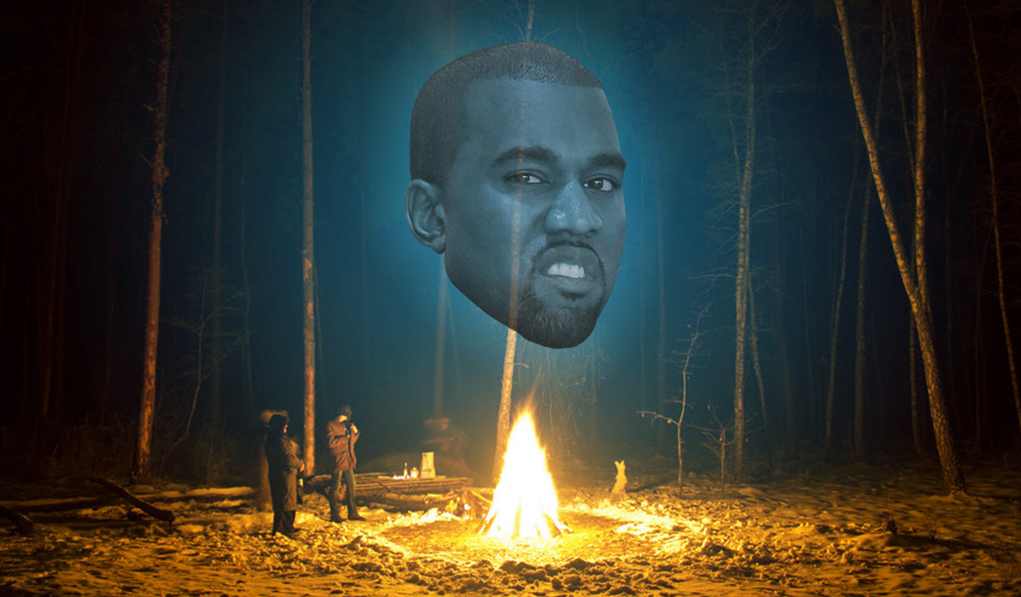 ---
Hip-hop icon Kanye West faces accusations of engaging in the occult.
"I miss the old Kanye, straight-from-the-go Kanye," chants West on The Life of Pablo. However, according to Skule's own expert on the occult, Kevin Bacon, when "I Love Kanye" is sung while sacrificing a five-month-old lamb in the middle of a pentagram under a harvest moon, a thirteen-foot tall, shutter-shade-clad Kanye West manifests.
"I loved Kanye," said Bacon, reminiscing, "but I hate the new Kanye, the bad mood Kanye. To think that he would engage in dark magic… Despicable."
But how did Bacon discover this travesty?
"I was just performing my regular Friday night sacrifice to the Flying Spaghetti Monster while singing "I Love Kanye" and, well, whaddaya know? Kanye! Straight outta the fuckin' aether! It seems that his lyrics are some kind of malicious incantation that can tear the very fabric of spacetime, as the Kanye which appears seems to be a 2007 Kanye."
According to him, the spectral Mr. West was accompanied by an anthropomorphised bear and had not yet heard Beyoncé's "Single Ladies," further solidifying Bacon's belief that it was indeed a 2007 Kanye and not a 2009 Kanye, who most likely would have been wearing full sunglasses that were too large for his face.
When we last spoke to Bacon, he was experimenting with the resurrection of Freddie Mercury by sacrificing the surviving members of Queen, Brian May and Roger Taylor, to an off-key rendition of "Bohemian Rhapsody." Experts have said that this ritual is destined for failure, as John Deacon is totally still alive, too.
'Ye could not be reached for comment, but his publicist, J.J. Jingleheimer-Schmidt, did inform the Toike that Yeezy was "totally into some weird shit."