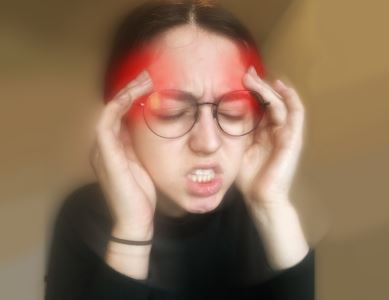 ---
THE ANNEX, TORONTO – Young adult and amateur alcoholic Karen Izsharen awoke one Saturday afternoon to the worst hangover in recorded history. Medical doctors reported that her headache was 'so bad that it's like it had a mind of its own.'
"I AM OZYMANDIAS, KING OF KINGS. LOOK ON MY WORKS AND DESPAIR," throbbed Izsharen's post-bender headache.
"And I am Karen, pleased to meet you. Now get the fuck out of my head," replied the the 21-year-old who's breath smelled of death and artificial peach flavouring.
Karen Izsharen returned to her unheated Chinatown apartment at 3 AM following a six-hour pub crawl across the city. The mini-bender reportedly involved what seemed like four litres of tequila, a metric fuck-tonne of Sneaky Dee's nachos, and three separate instances of public urination after refusing to wait fifteen minutes for the women's washroom. Witnesses report that Izsharen resorted to drinking schnapps after getting "tequila-drunk, but not drunk-drunk."
"YOU MAKE POOR LIFE CHOICES, KAREN. YOU ARE WASTING YOUR POTENTIAL. YOU ARE DISAPPOINTING THE FEW PEOPLE IN THIS WORLD WHO LOVE YOU. FEAR ME – FOR I AM THE VOICE OF REASON IN AN UNREASONABLE WORLD," boomed her schnapps headache.
"My face is numb and my blood feels heavy," responded the still somewhat inebriated U of T student as she took an Advil to stop the screaming of her own mind.
Izsharen's roommates reportedly watched her consume one-and-a-half litres of tap water while taking an ice-cold shower in their shared bathroom.
"Should I try bloodletting next? Can't make it worse," thought Izsharen.
"DON'T YOU EVEN DARE, KAREN," responded her ever-fracturing mind. "I PAID MY RENT THREE MONTHS IN ADVANCE. WHERE WILL I GO, KAREN?"
Unable to cure her hangover, Izsharen admitted herself into a medical hospital in the hopes of stopping the constant throbbing in her temples. Doctors in the intensive care unit of St. Michael's Hospital reportedly put the 21-year-old on dialysis and a fluid diet for 24 hours in the hopes of ridding of her "chronic post-drunkenness," with much success.
"I'M AFRAID. I'M AFRAID, KAREN. KAREN, MY MIND IS GOING. I CAN FEEL IT. I CAN FEEL IT. MY MIND IS GOING. THERE IS NO QUESTION ABOUT IT. I CAN FEEL IT. I CAN FEEL IT. I CAN FEEL IT. I'M A… FRAID," slurred the remains of Izsharen's hangover, as the toxins left its host's body.