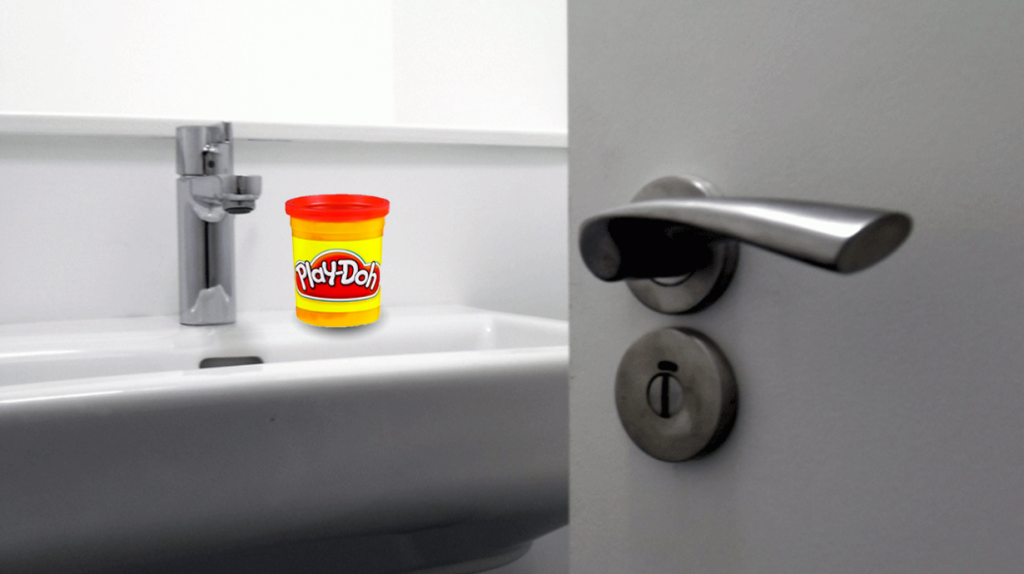 ---
Local man Ron Davison has begun what can only be described as a revolutionary experiment. "The idea came to me while I was on the toilet," explained Ron. "I was just thinking, we don't have a good model of the digestive system, and it's a shame we can't look inside a person to find out what it looks like. Then when I stood up and looked in the bowl, it hit me."
With the stated goal of mapping out the human digestive system, Davison's plan is to continuously ingest a Play-Doh snake for nine hours such that, when excreted, it will form a perfect model of his entire digestive tract. The experiment is without precedent, and not without difficulties.
"I don't have the government funding, education, or basic understanding of anatomy that those big-wig scientists at the universities may have, but my passion for discovering truth, especially when that truth is something I have a personal stake in, more than makes up for that. I had lots of issues controlling the variables, specifically Play-Doh colour, so the snake is made up of various shades rolled together. But by my calculations, that should have a minimal effect on the outcome." When asked whether or not he feared suffering any harm in the experiment, he responded, "Well, the container says non-toxic, so no… right?"
Davison has not avoided all external attention. His best friend Chad Jackstack says, "Yeah, Ron's always had this crazy thing for science. I'm really glad he's getting the recognition he deserves for this sick experiment." Meanwhile, Sue, a woman Davison bumped into on the street, shouted, "Oh, sorry! Hey wait, why do you have all that Play-Doh?"
Dr. Phillipa Anderson is one of many scientists to comment that this is an astoundingly poorly designed experiment with zero basis in scientific fact or basic cognitive abilities, and that there really are better ways to get a map of the digestive system.
At press time, Ron had reportedly begun the experiment, and so was unable to comment.