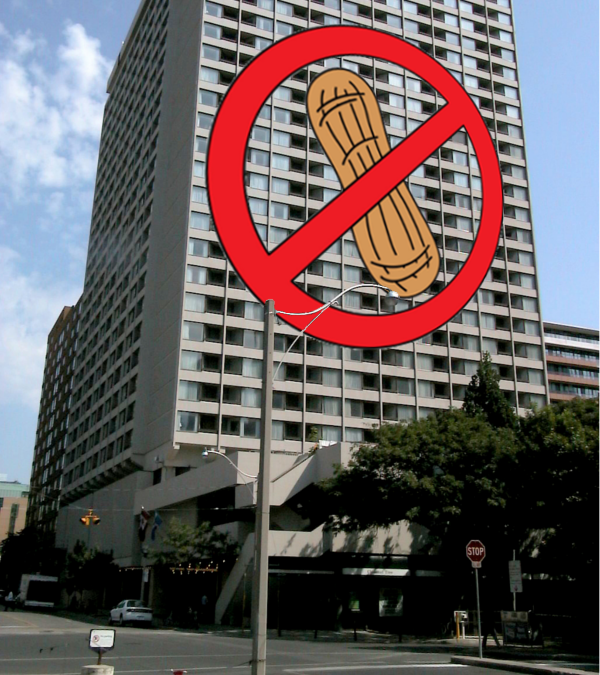 ---
In an attempt to lure prospective students into accidentally choosing Chestnut Residence as anything but their last choice for student housing , Chestnut has opted to go nut-free.
The residence has recently undergone a major transition and has officially changed names to "Chest Residence." Additional rebranding of the residence has led to the beloved "Chestnut: Best Nut" slogan being replaced with "Chest: The Cup is Always Half-Full."
Chest Residence's transition, however, was not met without criticism. Aside from many students flat-out refusing to refer to the residence by its new name, many have taken to boycotting the residence altogether.
"This is nuts! I think it's just a phase, I've seen plenty of residences go through similar crises before," one student, Miss Anne Thorpe  told The Toike Oike, "Chestnut Residence will give up on this whim once it realizes how permanent nut removal is
Chest Residence has released a statement addressing its recent changes, which calls the "ignorance and hostility" it has faced due to its rebranding "severely unfair." They have also reassured residents that donuts will not be affected by the nut ban. Additionally, the statement encourages current and prospective residents to "suck on deez nuts, because absence makes the heart grow fonder."
At press time, the residence stated they have no plans to replace their all-squirrel management staff at this time, who were last seen burying acorns outside of New College.