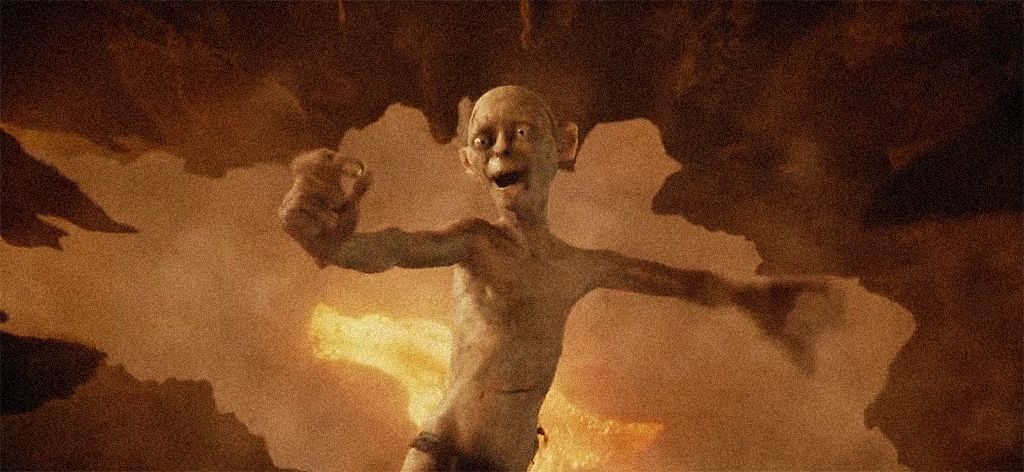 ---
March 25, 3019th year of the Third Age
BREAKING: Sméagol, better known by his alias "Gollum", was sentenced to death by volcano just moments after an assault on a backpacking hobbit visiting Sammath Naur, a historical site within Mount Doom.
The sentence was met with overwhelming approval from the Council of Elrond, who had criticized Elvish security last year following Sméagol's escape from Mirkwood Prison. He was being held there for unrelated charges of mischief.
In the 2463rd year of the Third Age, the then-tween Stoor Hobbit Sméagol was fishing in the Gladden Valley with his long-time friend and cousin, Déagol. Although there were no eyewitnesses that day, local Shirriffs pieced together the chilling sequence of events which concluded with the discovery of Déagol's body.
Initial Shirriff reports suggested Déagol had drowned after being dragged into the water by a large fish, but further investigations revealed that Déagol was murdered by Sméagol, who asphyxiated and abandoned Déagol on the banks of the Anduin River.  The cause of Sméagol's unhobbit-like aggression is still unknown, although rumour is the two hobbits had a dispute over one of Sméagol's birthday presents.
Sméagol fled to the Misty Mountains, where he remained in hiding for over four hundred years before he began scavenging Rhovanian and Mordor. In most regions of Middle Earth, Sméagol was known as a sour-tempered recluse.
For High King Aragorn, the news of Sméagol's conviction comes as no surprise. "This guy is seriously malicious," he commented. "It was only a matter of time before the scrawny little fellow was brought to justice."
The elves were unable to be reached for a comment.