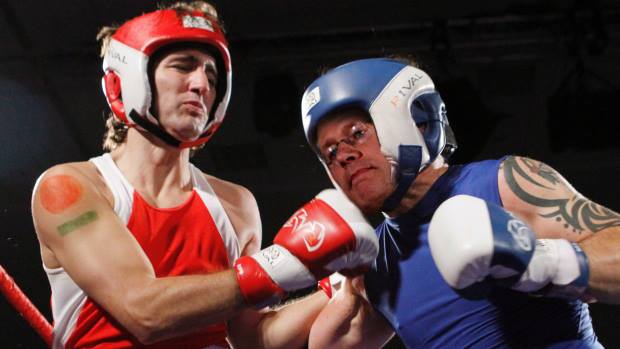 ---
As Election Day approaches, Justin Trudeau finds himself busier than ever. Endless campaign events, congress meetings, and smokin' dank kush can make it hard to find time for appearances and physical health. But Justin stays as fabulous as ever by using his three recognized style fundamentals.
Justin's hair has become a celebrated icon of Canadian history – and rightfully so. Justin spends countless hours a day perfecting his voluminous and glamorous locks. Only the most expensive hair care products, made from tiger eyes and the thrill of the fight, are used to carefully construct his beautifully coiffed masterpiece and thus rise up to the challenge of his rivals.
In addition to his hair, perfecting his "I'm a good looking young guy who occasionally enjoys a fat doobie, but is still capable of running a country and getting down to business with serious issues" smile is on the top of Justin's style agenda. He spends hours each morning carefully practicing poses in front of his mirror to ensure maximum effect.
In addition to a selfie game that's totally on fleek, Justin's physical health is another important aspect of his style. The tabloids are littered with pictures of Justin showcasing his hot bod. But how does the federal sex god have time to exercise with such a busy schedule? Justin, modest as ever, attributes his stellar physique to boxing (he's a huge fan of Booty Boot Camp!). His partner helps out by putting on a Stephen Harper mask and yelling encouragements. Things like "You're not ready, Justin!" are the most motivating, says the foxy boxer.
You may think that you, too, aren't ready. But by following these three guidelines, maybe one day you might find yourself the prime minister of Canada. And rockin' that hot bod too!