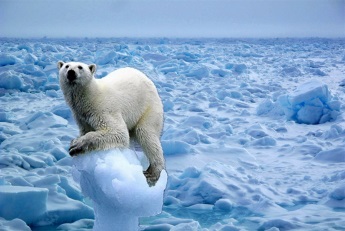 ---
A press release from the US Environmental Protection Agency earlier this week confirmed that all of the 21st century's most frightening environmental crises have been solved through the use of Photoshop. Graphical artists from various media firms were contracted to help quell the mounting ecological and atmospheric threats of today by doing what they do best, and they have now completed their task.
Adding new rasterized layers of ice to the Earth's polar regions and spamming CTRL+V in order to offset global fish shortages have both proven to be some of the most successful environmental protection and restoration campaigns in recent history. The EPA has stated that they are incredibly happy with the results.
The Adobe CS6 wizards responsible are being hailed as heroes by many organizations and interest groups, as images of rivers returning to rural California flood the infosphere. The Toike Oike is proud to have had some of its own graphics staff contribute to the project.
The impacts on the public and on environmentalism as a whole have already been huge, but certain issues remain to be resolved. "It didn't all turn out perfectly," said one graphical artist. "See this penguin that was being choked to death by ocean garbage? I deleted the plastic bottle ring around it's neck, but it still looks pretty bad."
This reporter's thoughts on how thoroughly fucked that penguin looked will be reserved for an editorial.
Executives from advertising firms and several magazines have commented that Photo- shop has always had its merits. "After all," said one of the high- ranking staff at Maxim, "it has helped with the daunting task of establishing female beauty standards for years."
Government officials are hailing the project as a revolutionary new strategy for environmental conservation, and many believe that a similar approach could be applied to other pressing issues, such as malnutrition or the spread of HIV.